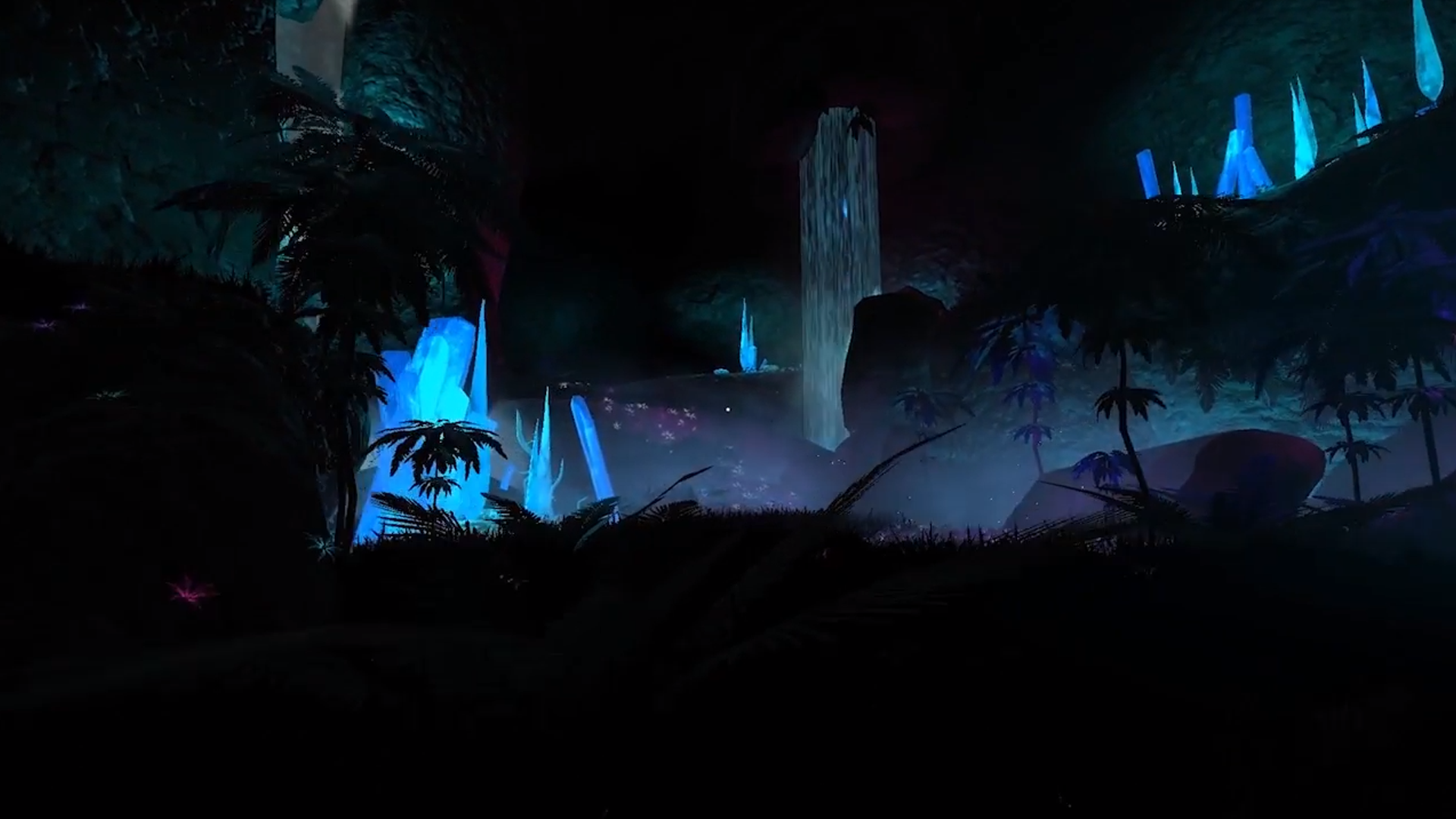 AgateA
A downloadable game for Windows
AgateA est un jeu vidéo réalisé par 5 étudiants en 3e année de formation Game Design à l'ETPA : Robin ARPIZOU, Mouwaffack GHATTAS, Océane LECOQ, Valentin MUSCAT et Paul SALINAS.
Synopsis
Le joueur incarne Tobias Wescott, un chercheur/scientifique spécialisé dans la vie extraterrestre.

C'est un homme passionné et curieux qui part en mission (en éclaireur) pour trouver des formes de vies sur une planète d'où vient un signal inconnu.
Malheureusement, il chute dans une grotte et découvre une installation extraterrestre...
[EN]

AgateA is a video game created by 5 students in their 3rd year of ETPA Game Design curriculum : Robin ARPIZOU, Mouwaffack GHATTAS, Océane LECOQ, Valentin MUSCAT and Paul SALINAS.

Synopsis
The player embodies the scientist Tobias Wescott, specialized in extraterrestrial life matters. Passionate and curious, he leaves for a planet transmitting an unknown signal, in order to find there forms of life. Unfortunately, he falls in a cave and discovers an alien facility...
Install instructions
Téléchargez le jeu / Download the game
Dézippez le dossier / Unzip the file
Jouable avec Clavier, souris, casque audio, manettes / Can be played with (AZERTY) keyboard, mouse, headphones, controllers
Comments
Log in with itch.io to leave a comment.
Man I wish I knew about Itch.io a year ago so many games I could have supported.

Wow, I had the pleasure of doing a full walkthrough for you guys and I really enjoyed AgateA.
I had fun playing the game although the keyboard controls weren't quiet right as I had to use either the cursor keys or the z. I suspect the game may have been developed for the azerty keyboard as I had to use the z key to move forware. I really should learn to use the xbox controller but that didn;t bother me too much as I adjusted
I can tell you put so much time into this so well done. The audio really added to the atmosphere and the graphics were pretty neat. I loved the way you can switch platforms or directions as well. It was a little disorientating at first but I got used to it and it kinda reminded of games based in space (well it was lol)
Top notch
Regards
Wobblyfootgamer

Don't forget you can find all my videos at http://www.dailymotion.com/wobblyfootgamer as well guys.
Hi There !

Wow, thank you so much for your video review, that's amazing the way you discover the game ! :)
We will warn our alumni who created Agatea.

At last, good comment at the beginning : we will specify the type of keyboard to use in order to ease the keyboard controls.
Regards

This is just awesome. Great artwork, models, effects, sound, music, level design, animations, just about everything. The mechanics are fun and intuitive, the minimal story is intriguing and the end leaves you wanting more. Overall, it all works together really well and doesn't overstay it's welcome. To everyone on this team, fantastic work and I look forward to seeing what else you may create in the future!
Hi, thank you for commenting, your video is just great, your review and your advice at the end are helpful for our students
Did you ever tested our other student game Abadi ? This is a cooperation game, you need to play two players.

Hear from you soon
All the best

AgateA was a pleasure to play and speaks to the talent of your students and the quality of your program, I look forward to seeing what else you all create!
I have an ongoing series with a friend of mine, and we cover cooperative and mandatory multiplayer titles, but our schedule is not nearly as regular. I have Abadi downloaded and ready to go, but our next recording session is in a little over a week. I'll be sure to let you all know as soon as we release the video!
OK thank you, keep us in touch when your video will be online.
In other hand, we will upload new gamesoon this week : stay tuned :) !
Greetings !